Links & Resources

This page is full of sites you can travel to and to answer questions about your home.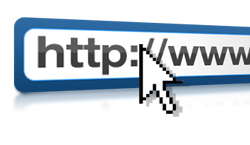 Associations
Environmental
Home Improvement and Maintenance
Home Maintenance Guide - A homeowners guide to basic maintenance


Improvenet.com - Locate contractors and get bids on your home projects. Locate designers and find ideas for your home decorating and remodeling projects. Get advice on planning your project. All contractors are pre-screened.



Heating
Buried Oil Tanks

PLIA (Pollution Liability Insurance Agency) Phone # 1-800-822-3905

York Furnace Recalls
Cadet Heaters
Chimney Safety
Utilities
Puget Sound Energy

Energy Saving Rebates 1-800-562-1482
Carbon Monoxide inspections of gas burning appliances 1-800-562-1482
Electrical
Aluminum Wiring
Zinsco Electric Panels
Pacific Federal Electric PFE Panels
Knob and Tube Wiring
Environmental
Asbestos
Lead Paint
Radon
Molds
Exterior
LP Siding

# 1-877-677-6722. Deadline to file claim: 12/31/02

Weyerhauser Siding
Proper Deck Installation
Corrugated Drain Pipe
EIFS (Exterior Insulation Finish System)
Plumbing
Galvanized Plumbing
Water softeners and Septic Systems
Water Heater Burn Info